Playing Card Set
Digital illustrations of common elements in Suzhou Gardens and printed on a set of playing cards. This set of cards is designed to inspire players to learn the aesthetics of Suzhou Gardens and a medium for people to have fun together.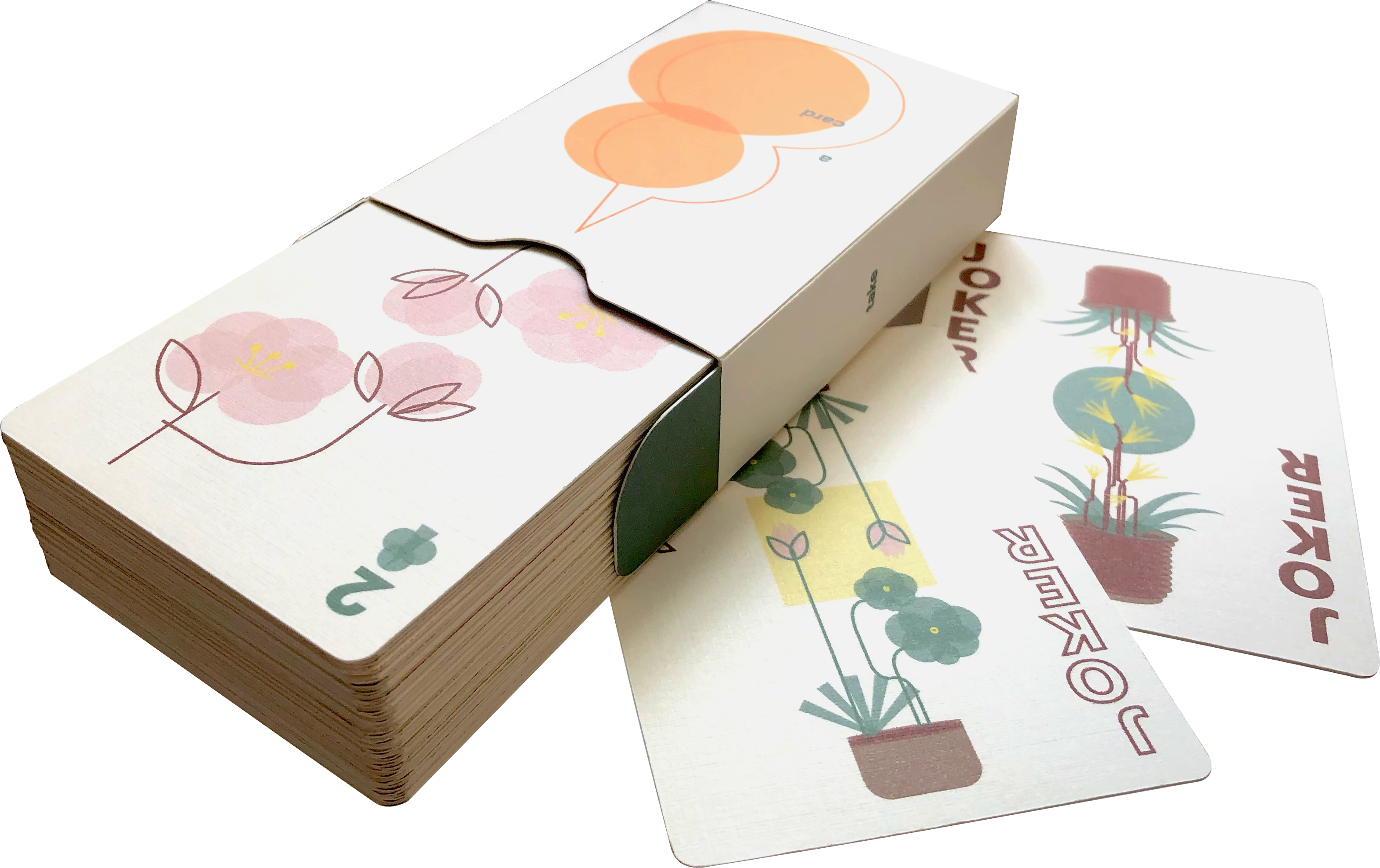 Step 1: shape experiement
By capturing some common shapes in the Gardens and regrouping them, to prepare a sustainable "shape package" for later illustration.
Step 2: colour definition
The colours are derived from floras and leaves to reveal the aesthetics of nature.

Step 3: illustration
Compose the shapes and colours into diverse elements, including flowers, plants, little animals and other decorative objects.