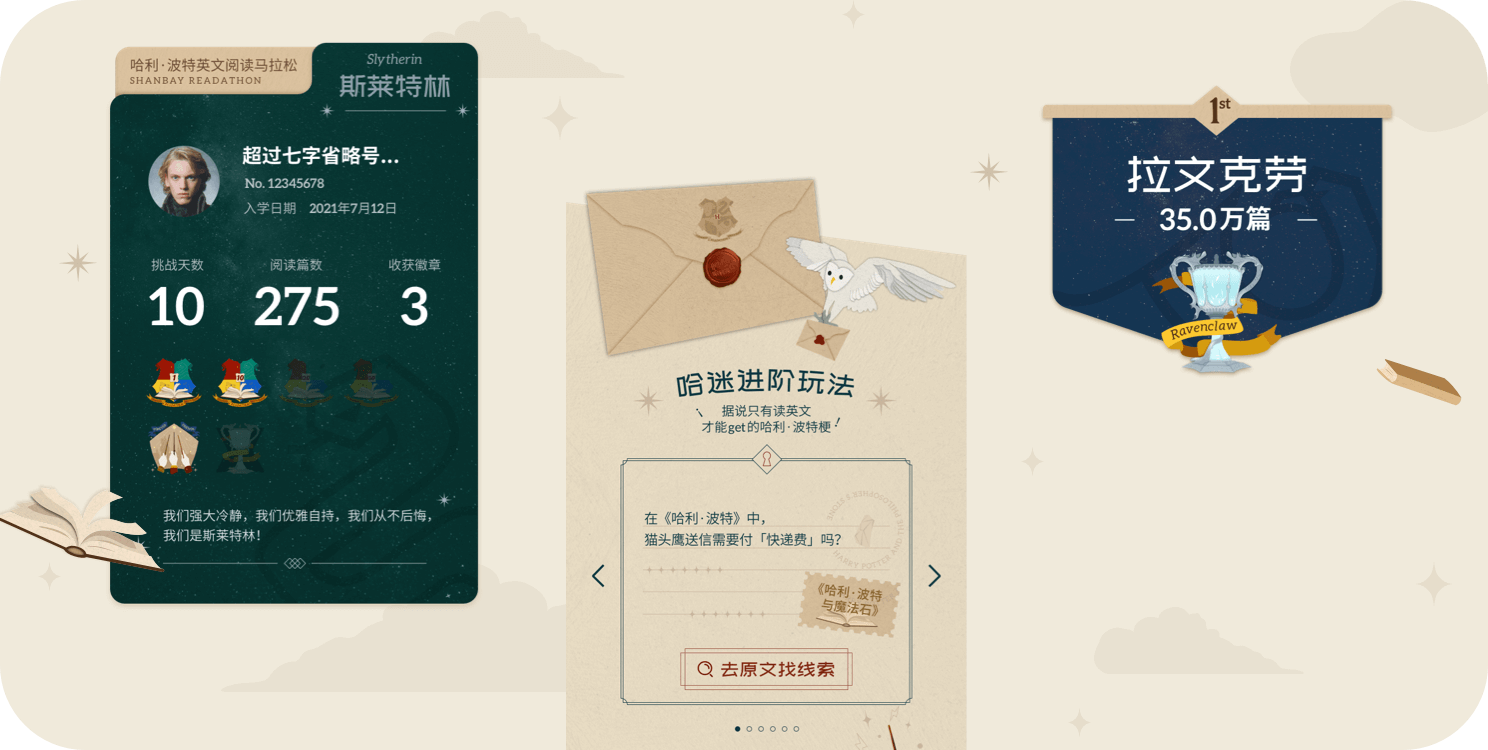 Harry Potter Reading Marathon

Duration : 8 weeks
Date : Jun. 2021 - Jul. 2021
Type : Collaborative work
Role : Visual designer, Project manager




This is an online activity held by Shanbay Reading. It invited the users and Harry Potter fans to join a Reading Marathon and celebrate Harry Potter's birthday together.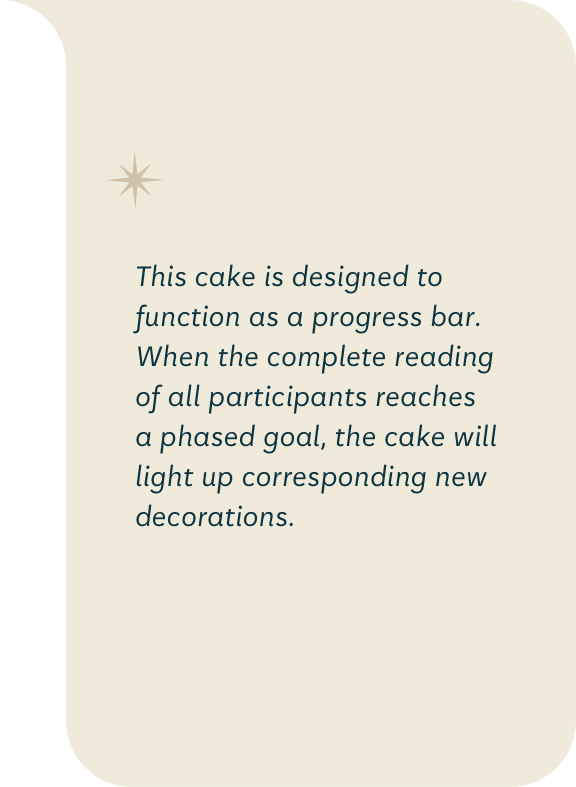 - end -